Departures ฺBuilding
The Departure Hall is also designed as an open-air building to save energy. On entering the Departure Hall you will find several check-in counters, show your ticket and ID card or passport to the Ground Services Officer. After collecting a boarding pass, proceed to Security Check.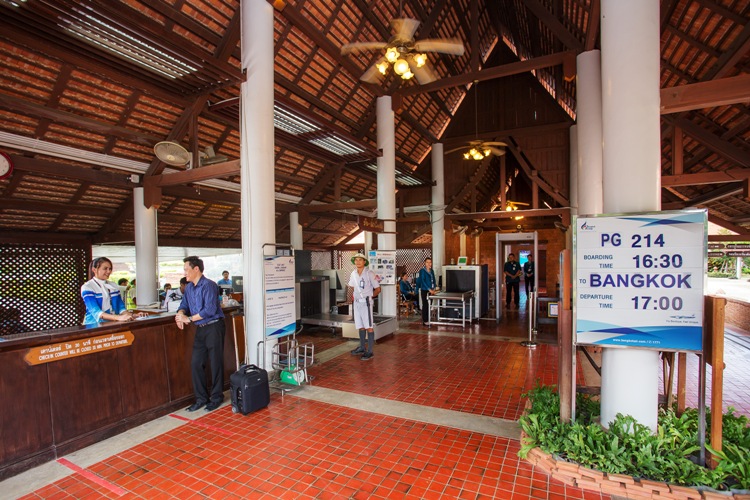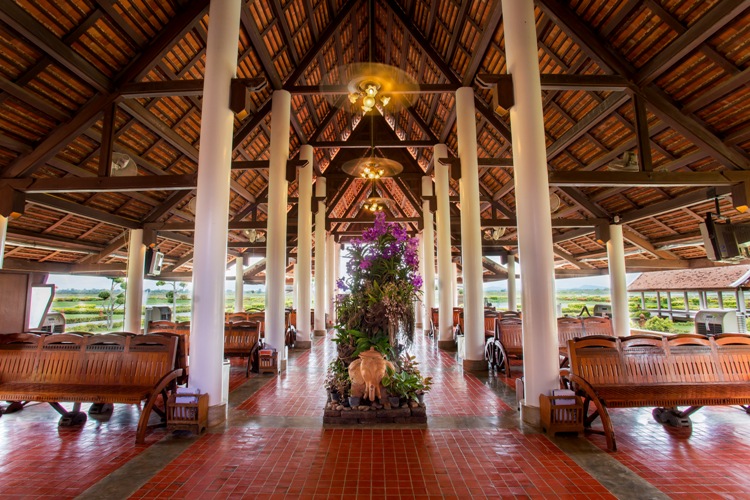 Security procedures
* Present your ID card or passport to Security Officer
* Put carry on baggage on the conveyer for scanning by X-ray machine. Place bottles of liquid, computer and mobile phone in separate tray.
* Walk through security check of metal objects
* Collect baggage from the conveyer
Proceed to the passenger lounge where you will find complimentary foods and drinks, internet and wifi connections, washrooms for Ladies, Gents and Disabled.