Sukhothai Heritage Resort
Adding on 68 more boutique rooms and suites to the spectacular ancient capital of Sukhothai, The Sukhothai Heritage Resort opened in October 2007.
Embraced within vast organic rice fields, adjacent to the Sukhothai Airport, the low-rise boutique accommodation is styled with ancient Sukhothai architecture and eclectic interior design inspired liberally by genuine Thai touch. Relaxing ambiance is sought inside the compound where the serene garden and lotus ponds meet with a large swimming pool.
The resort, also equipped with a full range of meeting facilities, is conceptualized as state-of-the-art lodging establishment reflecting upon the land's golden past where guests can be utmost pampered in style amidst a peaceful thriving garden.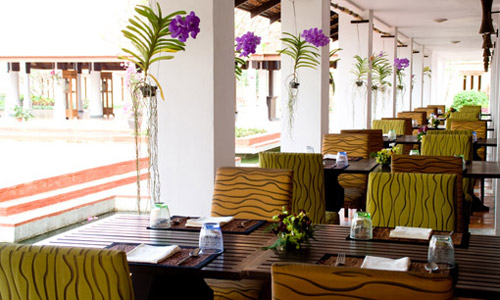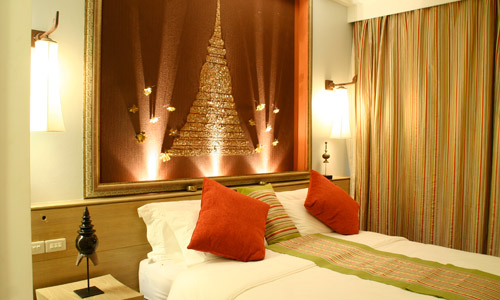 This boutique resort of Sukhothai is an ideal choice for your sojourns back in time with accessibility to the province's main attractions, i.e. Sri Satchanalai Historical Park, Sukhothai Historical Park, Bang Klang Historical Town, etc.
More details (www.sukhothaiheritage.com)