Ban Thong Na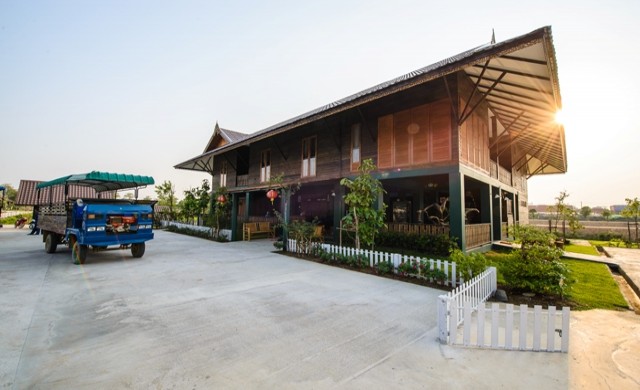 The Organic Project, Sukhothai Airport is home to learn the integrated agriculture. There is a whole duck raising, vegetable farming, planting, fruits gardening,buffalo raising,etc. The tourists can join these activities.
There are fun activity to learn every day. Visitors often came to trudge the muddy and eat healthy food regularly. Someone looking for overnight accommodation for all types of activity. The Organic Project has already provided shelter in the " Ban Thong Na" .The tourists coming here are two types of activity at the one end and the type who needs to stay rested then keep feeling back to the memorial.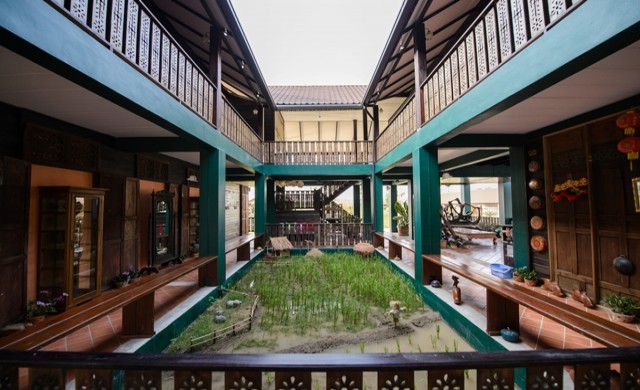 A large wooden house split the space application of cute style. From the front of home, you'll find friendly staff, convenient service. Move to the inside straight to middle of house has a small field.There are models to raising buffalo nearby to field for enjoying the sight, which is the area below is allocated as part of the dining room and 1 living room with balcony.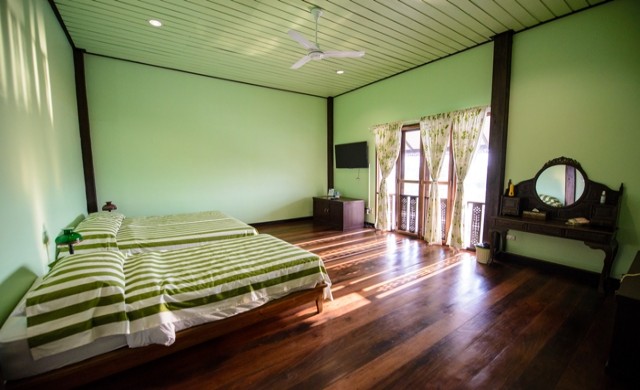 The wooden ladder that stretches on the right side of the house and lead us up to the 2nd floor to stay. The upper room is so large, there are 2 big rooms and 3 small bedrooms, furnished with different colors, with a machine equipped with appliances.
Detached House looks like "Cottage Thai Style" .There are terrace both side of house. The bottom straight side of the stairs with large feet and more ground. Separate bedroom with dining room, look a cute proportions are equipment and facilities at the rear terrace next to the pond, tourists can come out to see view.
All 10 rooms is name of a flower in Thailand. Grown in this area, such as room Rajavadee, Hiranyikar. The tourists can take the atmosphere and get farmer's clothes. A shirt with pants Moh-Hom to change. When visitors arrival at the event is available to cyclists. Wood duck, go to the zoo, to see the farm. If a time with a group tour tourists can drive together.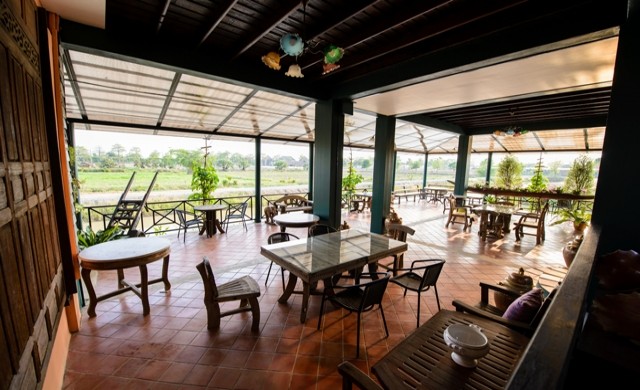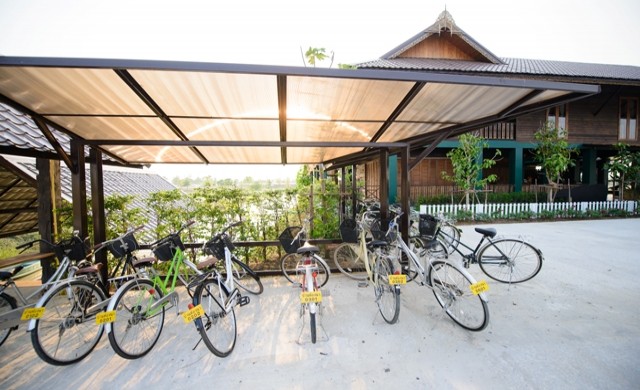 For the facility, the hotel is fully non-different from the more common, but that is a matter of a mini-bar where tourists can eat anything without surcharge. Whether it's the rice juice, mango juice, etc., For bicycles, are available throughout the stay at home or those who want to online,here has free Wifi.
Location : Sukhothai Airport ,Sawankhalok ,Sukhothai
Contract : 0 5564 7290 หรือ www.facebook.com/บ้านท้องนาสนามบินสุโขทัย
Credit by:https://www.expedia.co.th/Sukhothai-Hotels-Banthongna.h14626745.Hotel-Information