Ramkhamhaeng National Museum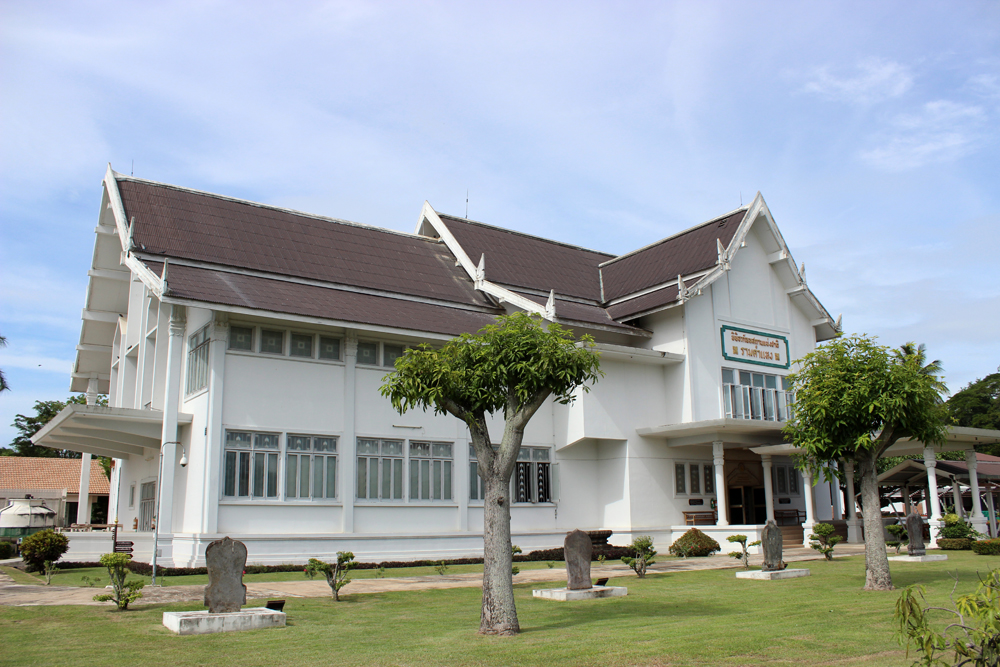 Located on the right side of the Sukhothai Historical Park, the Ramkhamhaeng National Museum houses many artefacts found from archaeological excavations in Sukhothai,as well as, those given by the locals. The museum is divided into thre premises:
Lai Sue Thai Chet Roi Pi Memorial Building : This new building in front of the major premises exhibits various artefacts from the Sukhothai era such as Buddha images,tools,crockery,celedon and Sangkhalok ceramic wares,and stone inscriptions.
Museum Building : There are two zones : downstairs displays artefacts obtained from the surveys,excavations and restarations of ancient remains of Sukhothai, Si Satchanalai, and Kamphaeng Phet. Upstairs displays the Sukhothai's stone incriptions,bronze Buddha images, images of gods, Sangkhalok water jars,ancient weapons, Sangkhalok celedon wares,ancient money,and water pipes,which virtually demonstrated the ancient Sukhothai's water dyke control system.
Outdoor Museum : LAcated just out side surrounding the major premises, the outdoor museum houses many art objects and antiques such as stone Buddha images,stone carvings,Thai-style houses, replica of an ancient kiln,and stone Thammachak or Wheel of the Doctrine.
*** Open Daily from 9.30 a.m. - 4.00 p.m. For a group tour , please contact the Ramkhamkaeng National Museum in advance at Charotwithithong Road,Tambon Mueang Kao,Amphoe Mueang, Sukhothai,64210 Tel/Fax : 055-697367 or visit www.thaiandmuseum.com ***
Credit photo by :http://www.info.ru.ac.th/province/Sukhotai/tripnames.htm